Divorce Mediation in Selden, NY
Selden, NY has a population around 20,000. Selden is located at 40°52′15″N 73°2′49″W (40.870914, −73.047020).
Selden is near the Yaphank Office of the Long Island Center for Divorce Mediation. It is located about 16 minutes from the Center. Surrounding towns include Centereach, Coram, Terryvilee and Farmingville.
Services at the Long Island Center for Divorce Mediation, Yaphank NY
When you step into our office we promise to provide respect and compassion. Our priority is to understand your concerns and to help you and your partner come to a civilized agreement.
We will cover important topics such as child custody and financial distribution of assets and liabilities, and more. Once the issues are resolved, we will prepare a stipulation of settlement agreement that will be submitted to the court.
Once this is sign, the divorce will be finalized.
More About Selden – History
Captain Daniel Roe lived in Selden during the Revolutionary War. He was on the side of the Patiots. He actually captured his own cousin, Richard Miller, outside his house.
As of 1885, Selden was home to 88 residents and farms, producing melons and vegetables.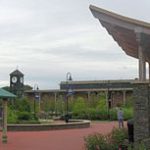 In 1961, Selden became the location of the main campus of Suffolk Community College. By the early 1970s Selden had become a suburban community of New York City.