214 Vanderbilt Loop
Yaphank, NY 11980
Riverhead Area
 Call 631-757-1554
Mediate.
Avoid the grief, delays, and expense
of contested divorce
Suffolk County, Long Island, NY
Free Consultation 
75 Prospect St., Suite 103
Huntington, NY 11768
Long Island, Suffolk County
 Call 631-757-1553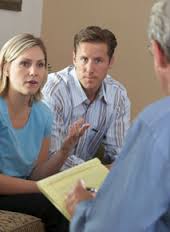 The Center for Divorce Mediation
Long Island, NY – Two Locations: Huntington Area and Yaphank- Riverhead-East End Area 
Your marriage is ending. You have gone through a long struggle or maybe a painful surprise. Now you need to get through the Divorce. Is the Center for Divorce Mediation Long Island for You?
By now, most of Long Island knows that a mediated Divorce is less painful, quicker and far less expensive than traditional Divorce – on the average, $5000 total vs. $20,000 to $60,000 for a contested divorce.
Is mediating for you? At the Long Island Center in Huntington and Yaphank, we will help you work out all important decisions regarding custody and child support, finances, debt, pensions, the house, property and spousal maintenance.
As experts, we – Fred Klarer, trained Divorce Mediator and Divorce Lawyer, and Dr. Diane Kramer, trained Divorce Mediator and Marriage and Family Psychologist – have 70 combined years of couples' conflict resolution experience. As partners in the LI Center, we work together to insure that your specific case is given utmost attention, and handled with effectiveness, calm and comfort. Knowing that some situations are more difficult than others, we make sure that:
Power imbalances are balanced
Conflict does not get out of hand
Manipulative spouses are not allowed to control the mediation and divorce outcome
Children are protected
Property, Child Support, Assets and Maintenance are divided in the best way for both spouses to survive and thrive
About the Divorce Mediators at the Center for Divorce Mediation Long Island
Fred brings his 35 years of expertise as a powerful Divorce Mediator and Divorce Lawyer to your case. He adds his calm wisdom developed years ago as a Buddhist monk, and his negotiating ability nurtured at Harvard Law School and in NY Law Firms. He helps find the best solution that works for your circumstances. None of his hundreds of clients have ever had their agreements overturned. Instead, in appreciation, they send their friends and relatives, and talk about Fred with affection and caring.
Diane brings her 35  years as a Divorce Mediator, Psychologist, and Marital and Family Counselor, to your case. Her expertise lies in calming even the most difficult conflicts, finding workable solutions, and helping you establish the best possible post-divorce situation for your children. Diane received her Ph.D. in Psychology from New York University and a post-doctoral Certificate from the Center for Family Learning. She is an expert in working with 'blended' families.
Fred and Diane are both Certified Divorce Mediators through the New York Center.
Divorce mediation is less expensive, it is faster, and it is less grief for everyone. Give us a call for a free consultation: 631-757-1553.
Services Offered At the Center for Divorce Mediation Long Island
We help you move quickly, safely and inexpensively through the divorce process. Our expertise is in calming the situation while finding the best solutions for your children, your property and your finances.
Our Services at the Center for Divorce Mediation Long Island include:
Free Consultation so you can find out your rights and decide if we are right for you.
Divorce Mediation Sessions – our average is 2, unlike most Divorce Mediators
All legal paperwork – Agreements and final divorce papers (Divorce Packet)
All filing of legal papers for your Divorce
QDROs (Qualified Domestic Relations Order) – mandated way to divide up pensions, if required
Deed Transfer, if you sell the house
New Wills
Family Court Matters
Paperwork done for Divorce Mediators who are not lawyers
Legal Agreements reviewed
Divorce Counseling
Co-Parenting Counseling
Divorce Mediation Long Island | Serving Suffolk and Nassau County
In Yaphank, serving Riverhead Area and East End – Yaphank, Riverhead, Wading River, Shoreham, Shirley, Moriches, Miller Place, Mount Sinai, Middle Island, Ridge, Coram, Jamesport, Hampton Bays, Moriches, Flanders, Eastport, Remsenberg, Speonk, Westhampton, Mattituck, Peconic, Aquebogue, Calverton and surrounding areas.
In Huntington, serving Western Suffolk and Nassau Areas – Huntington, Smithtown, Cold Spring Harbor, Commack, Northport, East Northport, Centerport, Elwoood, Plainview, Woodbury, Bayshore, Babylon, Islip, Amityville, Farmingdale, Melville, East Norwich, Deer Park, Kings Park and surrounding areas.  

We pride ourselves on completing most Divorce Mediation cases in two sessions. More difficult situations, with a lot of conflict, almost always take no more than four. Call for a free consultation and learn how we do this – 631-757-1553.
Steps of Divorce Mediation; Long Island Center
At the Long Island Center, we lead you through a highly organized mediation process, to move efficiently and calmly as possible to solutions that work. The Steps of our Divorce Mediation Process include:
Come to a Free Consultation and learn your rights – 631-757-1553.
Decide with your Spouse to divorce via mediation at the Center for Divorce Mediation Long Island rather than going to the expense and aggravation of separate lawyers.
Fill out preliminary paperwork sent to you called our Decision-List.
Gather any asked-for financial and information documents for first session of Mediation.
Come to Divorce Mediation Sessions. You will be led through deciding on the following issues by our expert divorce mediators:

Child Support and Custody
Property and Financial Asset Distribution including houses, cars, boats and other real property, debt, bank accounts, stocks, pensions and other retirement accounts.
Spousal Maintenance
Wills and Life Insurance

Complete Divorce Mediation Sessions. Give Mediator/Lawyer (Fred Klarer) the go ahead to draw up Stipulation of Settlement – your legal contract containing your Agreements mediated during the sessions.
Check Stipulation of Settlement and communicate about changes. Set up additional sessions as necessary to agree on changes.
Give Mediator/Lawyer go ahead to prepare Divorce Packet.
Sign all papers to be submitted to Court.
Wait for Judge to sign papers (3-5 months). Then you are legally divorced.
Divorce Mediation Long Island Huntington, NY Location
Long Island Divorce Mediation | Yaphank, NY Location