631-757-1553
Free Consultation — Call Now
75 Prospect St., Suite 103
Huntington, NY 11743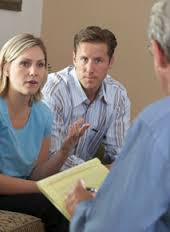 Divorce Mediation — Avoid the grief, the delays, and the expense of contested divorce —
Divorce Mediation Long Island offers you a way to avoid the Long Island divorce we have all heard about. All of your savings to the divorce lawyers. One of you gets kicked out of the marital home. Your children are pulled this way and that. You are spending money you don't really have. Years of anguish go by. And at the end? It all still pretty much comes out the same way. But your life has been on hold for years while you go through the meat-grinder of the Courts. There has to be a better way. There is. Divorce mediation with an experienced divorce attorney/divorce mediator offers you a path through the nightmare.
We take an amicable approach. There is no reason to fight over things that you actually don't disagree about. Let's focus on the real disagreements. Usually, they are not so difficult to resolve as you might think. The facts of your lives make the decisions easier. You have what you have. You owe what you owe. You have children or not. There are laws and formulas that apply. You can vary them in divorce mediation to craft a future that works for you and for your children.
Divorce mediation is cheaper, it is faster, and it is less grief for everyone. Give us a call for a free consultation: 631-757-1553.
Click on a Topic To Learn More