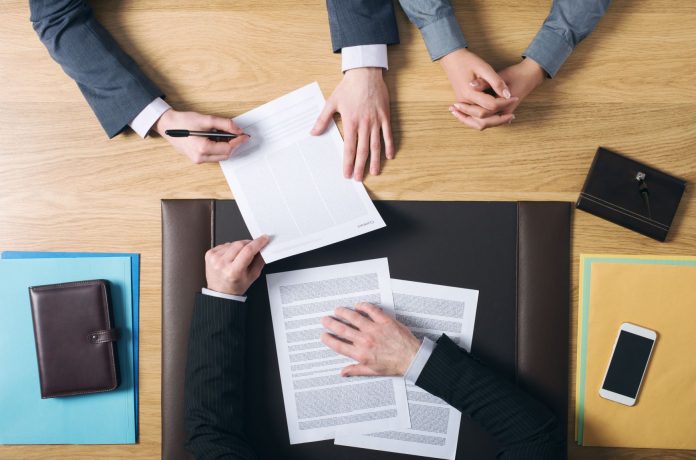 Not every couple in the midst of divorce wants the New York courts involved. Not only does it add more stress and publicity to the process, but it also can lead to a settlement that doesn't satisfy either party. Instead of putting control in the hands of a judge, divorce mediation offers an opportunity to settle important issues and divide key assets amicably with an agreement that favors both spouses. Here is what you can expect to be covered in a Divorce Mediation.
The Basics of a Divorce Mediation
Like its name suggests, Divorce Mediation is a cooperative process between two spouses. Unlike litigating a divorce, where the terms of the decree are dictated by a third party (i.e. a judge), this contract is set up and agreed upon by both parties and drafted by a trained mediator.
What Will Divorce Mediation Include?
Divorce Mediation will cover all issues or assets of importance to both parties involved. This can include common legalities, such as property division, spousal maintenance, child support, etc., as well as any other issues of importance to the couple; regardless of how unique or insignificant.
As a result, every agreement will look a little different, but all agreements will:
Be drafted by a Mediator in straightforward terms, avoiding legalese
Not include anything without full agreement of both parties
Be as simple or complex as the parties determine necessary to resolve the dispute
Be inclusive of all terms of importance to the parties, no matter how minor or unusual
Not be legally binding unless made through a court process or drafted into a contract by solicitors
Be agreed upon and signed by both parties
Can a Stipulation of Settlement Be Changed After It's Signed?
If either party would like to change the terms of the Stipulation of Settlement, there are ways to do so legally, even if the papers have already been signed. If the mediation papers were filed through the court as part of an official divorce settlement, the party requesting the changes will need to file for an amendment to an order. Most judges are reluctant to do so unless there is a very good reason for the change or both parties agree. Legal representation will be required, and a possible repeat mediation process may be necessary, of which the party who is initiating the changes will typically be expected to cover the costs.
If the Agreement was not filed through the court, the process is very similar with the exception of the party's ability to try and request an agreement to the changes from the other party.
What Happens if an Agreement is Broken?
Since a Mediation Agreement is an official and enforceable contract, if one party does not honor the terms, the other party is able to take legal action, not only for breach of contract, but also for the original disagreement as well—resulting in fees and possible jail time.
If you and your spouse are considering divorce mediation and would like to learn more about the process in New York, contact your mediators at Long Island Divorce Mediation today.