Suffolk County Areas Served by Our Divorce Mediators
Suffolk County, NY as Site for Our Two Divorce Mediation Offices – Huntington and Yaphank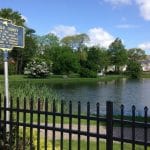 Suffolk County was named after the English county from which its earliest settlers came. Today, of all the counties of New York Sate, Suffolk County ranks as one of the wealthiest. Its geography is varied as its economy.
Suffolk County, stretching along the eastern end of Long Island, is surrounded by water. The four bodies of water include  the Atlantic Ocean, the Long Island Sound, the Great South Bay and the Peconic Bay.
According to the 2010 census, the population of Suffolk County is approximately 1.5 million people. Its most important industries are aviation, science and engineering, agriculure, specifically wine, news and media, and tourism. It prides itself on its schools and score as some of the highest in the state. Colleges include the renowned science, engineering, healthcare and math center, StonyBrook University, plus a number of smaller institutions.
Suffolk County's chief attractions include: Brookhaven National Labs, The Riverhead Aquarium, Splish Splash, the Long Island Wine Country, the Hamptons and Montauk, the beaches at Robert Moses State Park and on Westhampton Beach, the entire north and south forks and the many upscale restaurants in such villages as Huntington, Patchogue and the North and South forks.
Food competitions amongst key chefs on the east end of Long Island have become legendary. They feature the upscale wines of the Long Island wine region. Yes, what used to be potato fields are now wineries, like out in California.
Many artists, writers, film stars and political figures make their summer homes on the east end of Long Island, in the Hamptons and Montauk or out on the north fork. Shelter Island is its own wealthy playground.
Suffolk County History of the Long Island Center for Divorce Mediation
25 years ago, divorce mediation began to show up on Long Island. Prior to 25 years ago, if you wanted a divorce, you needed to go through divorce litigation – two lawyers, a Judge and a lot of money. Then divorce mediation came in. Fred Klarer, divorce lawyer and key divorce mediator attorney at our Long Island Center began one of the earliest practices of divorce mediation on Long Island.
His wife, Dr. Diane Kramer, psychologist and marriage counselor, joined him in going to Divorce Mediation Training in NY in 1998.Their first office for the Long Island Center was in their Northport home. They soon moved to huntington, NY.
For years, they built a reputation and gained experience as divorce mediators. In 2017, Oct., they moved out east and opened another office, in Yaphank right off Exit 68 of the Xpressway.
Now, Fred and Diane see divorce mediation clients in either location, Yaphank or Huntington. Suffolk County areas served have expanded to mid-suffolk and Eastern Suffolk County.
We offer a full range of divorce mediation services in both our Huntington office (directions to Huntington office) and our Yaphank office, Suffolk County Divorce Mediators, Long island, NY (directions to Yaphank office).
Divorce Mediation Services offered at our two offices include: divorce mediation sessions where all issues are negotiated (child support, child custody, spousal support, financial issues, etc.), Stipulation of Settlement contract, Divorce Packet for a legal divorce, and Separation Agreements. We also do wills, pre and post-nups and divorce counseling.
Divorce Mediators Areas Served, Suffolk County and Eastern Nassau County
Huntington Office
Northport
Cold Spring Harbor
Plainview
Oyster Bay
Dix Hills
Bayshore
Commack
Service Area of Suffolk County Divorce Mediation at the Long Island Center – Mid and Eastern Suffolk
Yaphank Office
Hampton Bays
Riverhead
Rocky Point
Selden
Westhampton
Patchogue
Smithtown
Hauppaguge
Port Jefferson