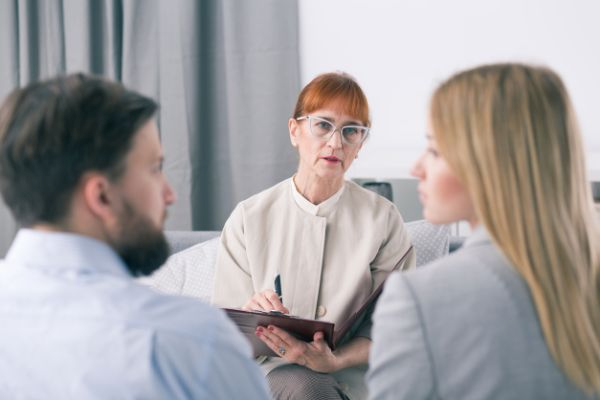 The Foundation of Long Island Divorce Mediation
Divorce mediation is when couples sit down with a qualified mediator to hopefully resolve their divorce issues. They don't have to bear the hefty expenses of lawyers and the stress of divorcing through a litigating court system- the divorce process that more than two million men and women complete annually.
Experienced divorce mediators can help couples mutually resolve issues including property division, support for children and spouse(s), the financial division of assets, and drawing up agreements for pensions, taxes, debts, and insurances.
You might be thinking, can a Long Island mediator help me get rid of my or my spouse's anger? Even with the right professionals, divorce mediation will not remove anger. Instead, the process is designed to keep couples from adversely affecting how they settle their differences. The mediators also help mediate parental and financial obligations you created together. 
 How Much Do Mediations Cost and What Is Involved
A Long Island mediator is quickly becoming a financially sound option for divorce, rather than the expense of a prolonged divorce proceeding. The average cost of the whole process can vary from $2500 to $9,000. The cost depends on the type of service needed (divorce or legal separation) and the complexity of the issues regarding children and finances  It involves a certain number of sessions, the cost to prepare and file the necessary divorce paperwork, and the preparation of a "Stipulation of Settlement" agreement. Obtaining a divorce or legal separation through the mediation process is proving to be less costly and is faster and more amicable than a litigated situation. 
Who Are Divorce Mediators?
Mediators can include a state-licensed divorce lawyer and/or a licensed marital psychologist, as well as other professionals. These professionals represent both spouses in a partial and non-judgmental environment. Divorce are usually unhappy, stressful, and anxiety-filled. A qualified Suffolk mediator can guide  couples through their emotions to reach an agreement that works for both spouses.
Do I Also Need A Lawyer During Mediations?
The answer is no but only if your mediator is also a lawyer by trade. Otherwise, you will have to visit a lawyer after going through mediation in order to get the paperwork done. Sometimes, a divorce mediation lawyer will suggest that a spouse ask an outside lawyer to review their Stipulation of Settlement Agreement because it is a binding legal contract that obligates each party through time. Qualified divorce mediators who are lawyers can also develop the Divorce Legal Papers. Each legal document is then filed with the courts and signed off by a Judge. This constitutes a legal divorce without all the hoopla that a traditional divorce entails.  
 Divorce Mediation Benefits
The divorce mediation process provides the basic formula for each couple to take control of their own lives and for each to successfully move forward. The average mediated divorce settlement takes around two months for the paperwork to be submitted to the courts..
A Long Island mediator is a neutral party who provides several benefits for both spouses. But is divorce mediation the right option for you? Let's look at mediation benefits that can help you make your determination: 
When there are children involved in divorce settlements, mediation is the best atmosphere to discuss support. Of course, both parents want what is best for the children. Mediation sessions are the best option in reaching an agreement for their future. In the litigation of divorce, a judge is the trier-of-fact who often has to choose who is the most qualified parent. In that circumstance, the children will be torn  between the parents and emotions will probably be running negatively high, which is not healthy for the children.
Divorce mediation is a comparison arena. Both partners can air their grievances to begin opening up lines of communication. Mediation in this environment steers spouses to listen to each other to create a final, yet fair resolution. In contrast, the lack of communication in a litigated divorce situation blocks resolution of issues.



In mediation, a non-partial, trained third party can bring couples together to help them address their issues. Mediation in a divorce brings about a calming settlement, rather than both spouses walking away in total conflict. Mediation is a proven problem-solving solution for both parties.




Since negative emotions are part of divorce, a qualified

Suffolk mediator can help transition those emotions into a favorable decision on the issues to be discussed. When it comes to finances, a mediator can sort out the underlying differences between you and your spouse without feelings of regret or anger. 

In a mediation environment, the spouses can come together to make intelligent long-term and informed decisions that they would not have to look back on with disapproval.  




Another benefit of using a divorce mediation lawyer or divorce mediator services is that the process is a more private alternative. Generally, public divorce proceedings are messy, embarrassing, and emotionally unresolvable. In the privacy of mediation sessions, both spouses learn how to and retain their dignity and self-esteem over weeks rather than months or years.
Is Mediation Therapy a solution?
Even though divorce mediation is becoming an acceptable settlement option, it's not a well-known therapy solution. Mediation does provide therapeutic benefits like lessening trauma and stress resulting in better communication, the resolution in the division of assets, and the calming and supportive role of co-parenting on behalf of their offspring. However, divorce mediation is not a form of therapy!
Making The Argument for Divorce Mediation
What about a spouse who doesn't understand divorce mediation and is against it? When both parties understand that there is no turning back, divorce is the final solution. The spouse in favor of mediation can carefully take the lead to convince the opposing spouse to try this third-party technique. To further convince the opposing spouse to seek a divorce mediator, remind them that the only remaining option is lengthy, expensive litigation.
The purpose of encouraging communication in mediation rather than a contentious court-inspired divorce with multiple lawyers is to expedite the resolution of nearly everything associated with marriage over the years. Mediation also helps to expedite the end of the marriage, in an environment that promotes a promising connection at the end. At least with a skilled and experienced Suffolk mediator, there is the off-chance of revitalizing the marriage – isn't that union worth a mediation?