About Our 5-Star Suffolk County Divorce Mediators
Partners in Long Island Center for Divorce Mediation:
Fredrick Klarer, Esq., Long Island Divorce Mediator Attorney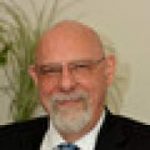 Fred Klarer, our divorce mediator attorney, Long Island, brings his extensive expertise as a highly respected Long Island divorce lawyer to your Divorce Mediation case. He adds his calm wisdom developed in his years as a Buddhist monk, and his negotiating ability developed at Harvard Law School and in NY Law Firms. He helps find the best solutions that works for your circumstances. He delivers the best Divorce Mediation Long Island.
For many years, Fred has been a prominent Divorce Mediator Attorney on Long Island. He has years of experience both in court and in negotiating and mediating child custody, property and financial distributions and spousal maintenance.
None of his hundreds of clients have ever had their agreements overturned. Instead, in appreciation, they send their friends and relatives, and talk about Fred with affection and caring.
Fred is a graduate of both Harvard College and Harvard Law School. Fred was trained as a Divorce Mediator, Long Island, at the Center for Mediation and Divorce in New York City
Dr. Diane Kramer, Divorce Mediator Long Island Psychologist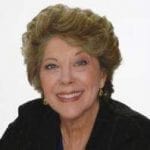 Diane is both a Marriage Counselor and trained Divorce Mediator, Long Island. She gained her Ph.D. in Psychology from New York University.
After graduating with highest honors from NYU as a Psychologist, she attended a three-year program at the Center for Family Learning in New Rochelle, NY where she became certified as a marriage and family therapist.
Years later Diane was trained as a Mediator at the Center for Mediation and Divorce in New York City. She then joined her husband, Fred Klarer, as partner in the Long Island Center for Divorce Mediation, dedicated to offering the best divorce mediation, Long Island.
As a divorce mediator, Long Island, Diane brings her expertise in handling emotional, conflict and power issues with couples to the Center's Mediation process. She adds her expertise in dealing with parenting and family issues.
5-Star Suffolk County Divorce Mediators | About the Long Island Center for Divorce Mediation
Fred and Diane began the Long Island Center for Divorce Mediation 25 years ago – one of the first Mediation Long Island centers. They started it because mediation Long Island style was proving to be less costly, less stressful and less time-consuming than fighting out the divorce in the Courts. They wanted to offer excellent and comprehensive divorce mediation Long Island services.
Wide adoption of mediation on Long Island was slow. Most of the divorce lawyers were against a mediated settlement to end a marriage. It was not until NY State passed no-fault divorce around 2013 that mediation Long Island style became popular.
Most Lawyers then started to offer mediation as a service. They were discovered a whole new revenue stream. The stream built as more and more Long Islanders learned about the advantages of mediation over going to two separate lawyers.
Fred and Diane were one of the first of the proliferating mediation centers. Considered a best Divorce Mediation Long Island Center, their Center has helped hundreds of couples divorce with less stress, less cost and less time. 98% of couples complete their mediations. No agreement from the Long Island Center has ever been overturned.
As Buddhist Mediators, Fred and Diane are able to maintain emotional calm and appropriate connectedness. They read the emotions of the couple and know when to push for a solution to a particular issues and when to hold back. Others have mentioned their Center as the best divorce mediation Long Island Center.
Divorce is one of the most difficult life issues that people face.
Contact Fred and Diane below for a Free Initial Session. Read more about our services at our divorce mediation Long Island home page. Check out our 5-Star Reviews he
Location for Suffolk County Divorce Mediators, Long Island Center for Divorce Mediation